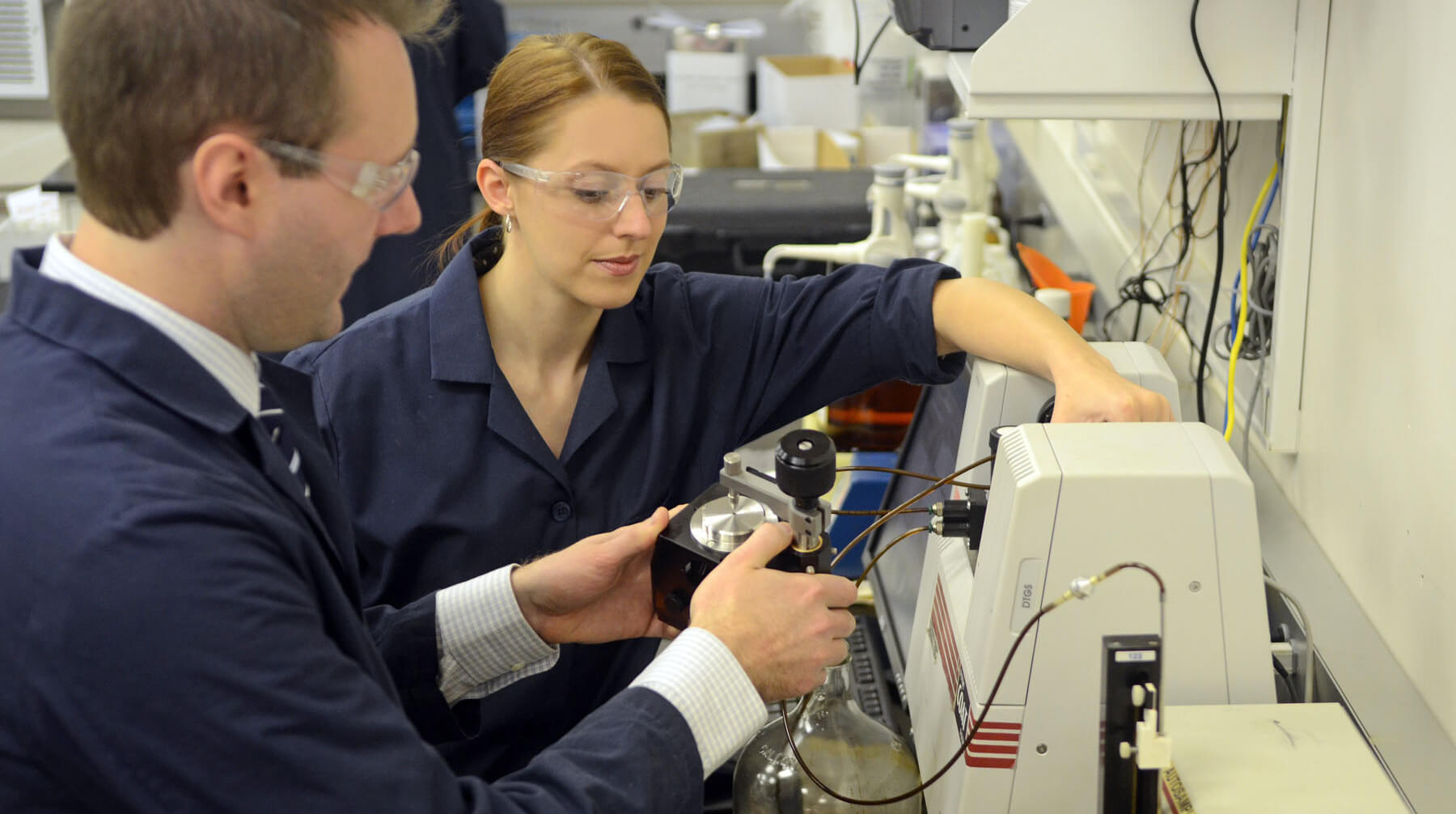 TestOil Lab Work
Employees Driven By Passion,
Dedication and Knowledge.
Our Company History
TestOil has been in the oil analysis business since 1988.
We started out providing Analytical Ferrography services to power customers and in the early 90's
expanded our services. We have focused exclusively on assisting large industrial facilities
reduce their maintenance costs and avoid unexpected downtime through oil analysis program implementation.
Our customers rely on us to be their technical experts when it comes to diagnosing oil related
issues in equipment such as turbines, hydraulics, gearboxes, pumps, compressors, and diesel generators.
Our state-of-the-art-laboratory has the capacity to process and analyze 2000 samples per day.
We employ lean process management to drive excellence and ensure that we maintain our
guarantee of providing same day turnaround on all routine testing.
What Makes Us Different
TrustPLUS™ is our commitment to excellence in serving our customers. It defines our culture and is unique to TestOil. TrustPLUS™ was created to neatly package our service advantages into a communicable word which conveys the feelings and expressions of our current customers. Oil analysis without TrustPLUS™ is just oil analysis. Our customers receive much more than just oil analysis. They have seen the value of TrustPLUS™. It's our foundation for success.

Same Day
Turnaround
There are some things in life that you can still count on. We consistently deliver test results the same day, every time you submit a sample.

Dynamic
Support
We know your time is valuable and when you contact us your questions are urgent. Our customer engagement group gets you answers, when you ask.

No Charge
Ferrography
Ferrography is automatically performed on abnormal machine conditions, at no charge. Without it you're blind to a complete machine health assessment.

Data Double
Checking
We double check it, so you don't have to. TestOil's CLS analysts review all test results and if something doesn't look right we re-test it.
Our Employees Are The Heart And Soul Of Our Company
Take a minute to read what they have to say about working at TestOil
Lucian Szokai
Technical Operations & Radiation Safety Officer
Main reason that I enjoy working at TestOil is Dan Richards, our CEO. I truly believe that he cares about his employees. The second reason is that I am able to do a job that truly utilizes my talents. Every day is different and challenging and it keeps me on my toes.
Angela Ritchie
Inside Sales Manager
I have worked for TestOil for 8 years and I plan to stay here until I retire. I have never worked with such a great group of people. I feel appreciated and valued every day and I know my opinion means something. There is also a high level of trust and respect among my coworkers, which means the world to me. I feel truly lucky to have found this opportunity.
Heather M. Vercillo, CLS
Technical Operations & Data Analyst
TestOil is my home away from home. Many of us get together outside of the office to celebrate birthdays, weddings, and just have fun. We're a small company that is growing rapidly and it means a lot to me that I enjoy spending time with my co-workers in and outside of the office. I love that we all work together to create change within the company and positive growth. All ideas (no matter how crazy) are always welcome. We truly have great people working here and a management team that really cares about each of us.
Julia Piper
Shipping Manager
I have been employed at TestOil for eight years. When I started with the company our average sample volume was around 250 samples a day. Now sample days of over 1000 are more the rule than the exception. Despite this the company still treats every sample that comes through the door as our most vitally important sample and every customer as if they are our most valuable account. It has been interesting and impressive to watch how the company has always managed to adapt and evolve to meet the changing volume demands while still managing to remain a company that continues to value individual employees. As the business has expanded so have the opportunities for career growth for employees. I believe that everyone here feels that they are able to take advantage of these opportunities when they become available. Employee suggestions for improvements have always been encouraged and supported.
Desiree A. Pierce
Accounting Manager
I enjoy working at Testoil because my skills, opinions and experience in my profession are greatly appreciated. The management actually requests my input on issues. I've been working in the business world (management and accounting) for over 30 years and they appreciate that. Employee opinions are all considered here, not ignored.
Lisa Casper
Customer Service Specialist
There are several reasons TestOil is a fabulous place to work. I can honestly say I have never worked in an atmosphere with as much dedication to the customer. The building is filled with folks who are always willing to go above and beyond to provide an awesome experience for our customers. The atmosphere is fast paced which makes for a positive vibe throughout the company.