TestOil Internship program
TestOil is proud to offer a quality program designed to benefit, not only our company, but the individual academic and educational needs of the students who join our team. Our unique program allows us to provide you with the tools you need to build your resume while engaging in a hands on, corporate experience.
We use a unique data-based evaluation system to provide detailed and objective feedback at each phase of the screening process. We pride ourselves on being able to deliver comprehensive feedback pertaining to each candidate's individual experience.
We use our unique data-based evaluation system to help assess the candidate's performance throughout their internship. This is a collaborative process completed by both the candidate and the host on an individual and collaborative basis through a conference style evaluation.
We strive to create project-based experiences designed to meet the needs of our company AND the educational needs of the individual candidate.
Our projects are designed to be engaging and challenging while maintaining learning objectives that operate on the highest levels of complexity and specificity.
We place our focus on forwarding the education of each candidate in field-based work and overall professional development.
What do past program participants have to say?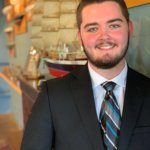 "I learned about the company, the business model, and their operations. They made you feel like you are a meaningful part of the company. My coworkers were very inviting and eager to assist me any time I needed help. TestOil also offers other great benefits such as free lunch fairly often and their annual picnic!
I received weekly feedback and was able to see the progress I was making on my projects. TestOil also does not limit you to the department you are working in as I was able to shadow other aspects of the company such as accounting and customer service. In conclusion, the time that I spent at TestOil will be an experience that I will never forget, and will be able to use the knowledge that I gained in my future career path."
Due to the COVID-19 pandemic, the summer 2020 internship program has been cancelled. We will be keeping an eye on the developments with the current situation in order to determine when our program will resume.