Machinery Lubrication Technician Level I
April 12, 2017

-

April 13, 2017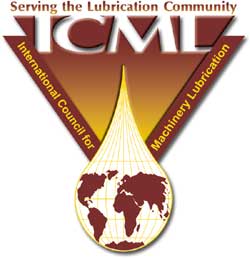 This is a 2-day course designed to prepare attendees for the Machinery Lubrication Technician Level I (MLT I) certification exam offered by the International Council for Machinery Lubrication. While this course covers all the topics in the body of knowledge (see below), we make no statement that this training alone will fully prepare an attendee to challenge an exam, nor guarantee successful certification.

COURSE REVIEW
This course is perfect for Machinery Lubrication, Engineering, Mechanical Maintenance and/or Maintenance Trades.
Visit the ICML website for a more detailed description of the Body of Knowledge covered on this exam.

Maintenance Strategy (5%)
Lubrication Theory (10%)
Lubricants (15%)
Lubricant Selection (15%)
Lubricant Application (25%)
Preventive and Predictive Maintenance (10%)
Lube Condition Control (10%)
Lube Storage and Management (10%)

TRAINING COURSE REGISTRATION INFORMATION
Registration Fee: $850.00 per person
Registration includes all course materials, as well as a light breakfast, snack, and lunch each day.
Class Location: Courtyard Cleveland Airport South, 7345 Engle Road, Middleburg Heights, OH. 44130
For hotel room reservations at the Courtyard, please contact Christin Price at 440-239-6108 for the group discount rate of $99 per night.

Expert Instructor: Evan Zabawski, CLS, Senior Technical Advisor
Evan Zabawski is the Senior Technical Advisor at TestOil, he is a Certified Lubrication Specialist with extensive experience training tradesmen and professionals in a variety of fields including: lubrication fundamentals, contamination control, condition monitoring, RCM/FMEA and used oil analysis. Evan is heavily involved with STLE, having been a member for over 18 years, serving the last 8 years as Editor of TLT Magazine, recently joining the Board of Directors and previously serving as editor of The Basic Handbook of Lubrication – Third Edition.

Course Registration


CERTIFICATION EXAM (Optional)
Exam Date: April 14, 2017
Exam Location: Polaris Career Center, 7285 Old Oak Blvd, Middleburg Heights, OH 44130
Students must register for the exam through the ICML website at least 2 weeks prior to the exam date. Exam registration fee is not included in the course registration fee.
Required Experience: 2 Years
ICML Exam Fee: The regular cost for all initial examinations is US$275.00

Certification Exam Registration