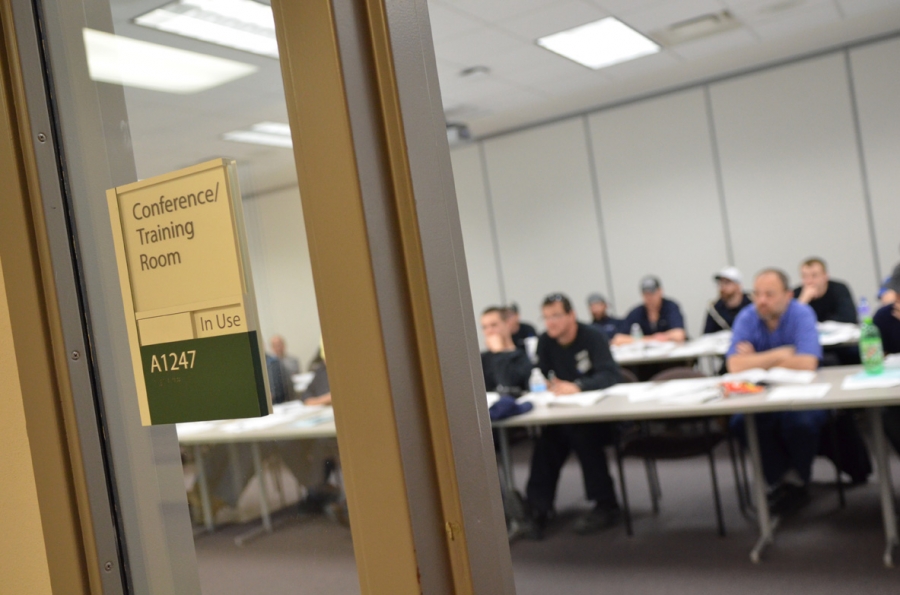 Onsite Oil Analysis Training
Content Library
Basics of Lubrication
Routine Testing & Report Interpretation
Advanced Testing & Report Interpretation
Contamination Control
Lubricant Storage and Handling
Sampling Best Practices
How to manage your oil analysis program
Basics of Grease
Failure Modes of Lubricants
Training classes are hosted at your facility and the content is tailored to fit your needs.
Request Onsite Training Information
Explore Other Training Options
I wanted to take a moment and thank everyone at TestOil for the training and hospitality. This really gives me a better understanding the processes we should follow, as well as how lubrication problems influence reliability of our product."
C. Albert
Operations & Maintenance
Power Industry
I want to thank you for the training today. The entire experience certainly exceeded our expectations and we felt was time well spent. Your message of doing whatever you can to make the customer's life a little easier certainly came across loud and clear. It was all very well done!"
B. Schrader
OEM Account Manager
Oil & Gas Industry
I am speaking for all of us when I say that the training class was very educational and enjoyable. It was professional, interesting and informative. Great session for both beginners and seasoned people. Thanks!"
J. Kearns
Quality Engineer
Metal Producing Industry